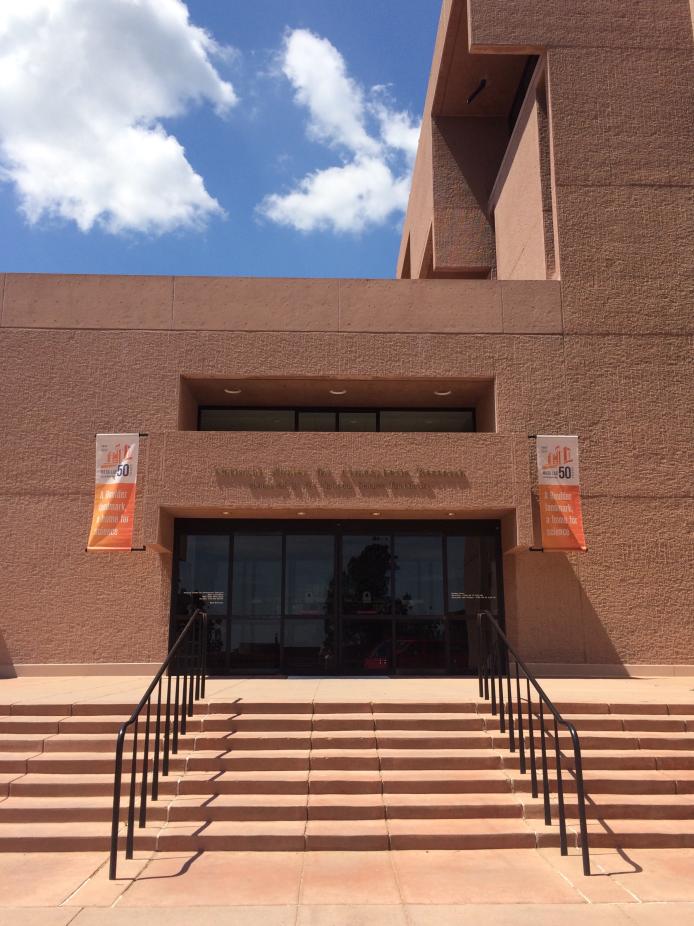 Celebrating 50 Years at the Mesa Laboratory
2017 marked 50 years of scientific innovation at the Mesa Laboratory. An anniversary celebration took place on August 17, 2017.
Explore photographs, videos, and ephemera from the original dedication of the Mesa Laboratory on May 10th, 1967, and from the anniversary and rededication in 2017.
Fanfare for NCAR
Music by Cecil Effinger, performed by the CU Brass Choir on May 10, 1967.
Listen to Fanfare for NCAR
2017 Anniversary Celebration
The 50th anniversary celebration brought together many current and former NCAR, UCAR, and UCP staff. It also included family members of Walter Orr Roberts and I.M. Pei., two of the driving forces behind the Mesa Laboratory's design and placement in Boulder.
1967 Original Dedication
The Mesa Laboratory was officially dedicated on May 10th, 1967.