Walter Orr Roberts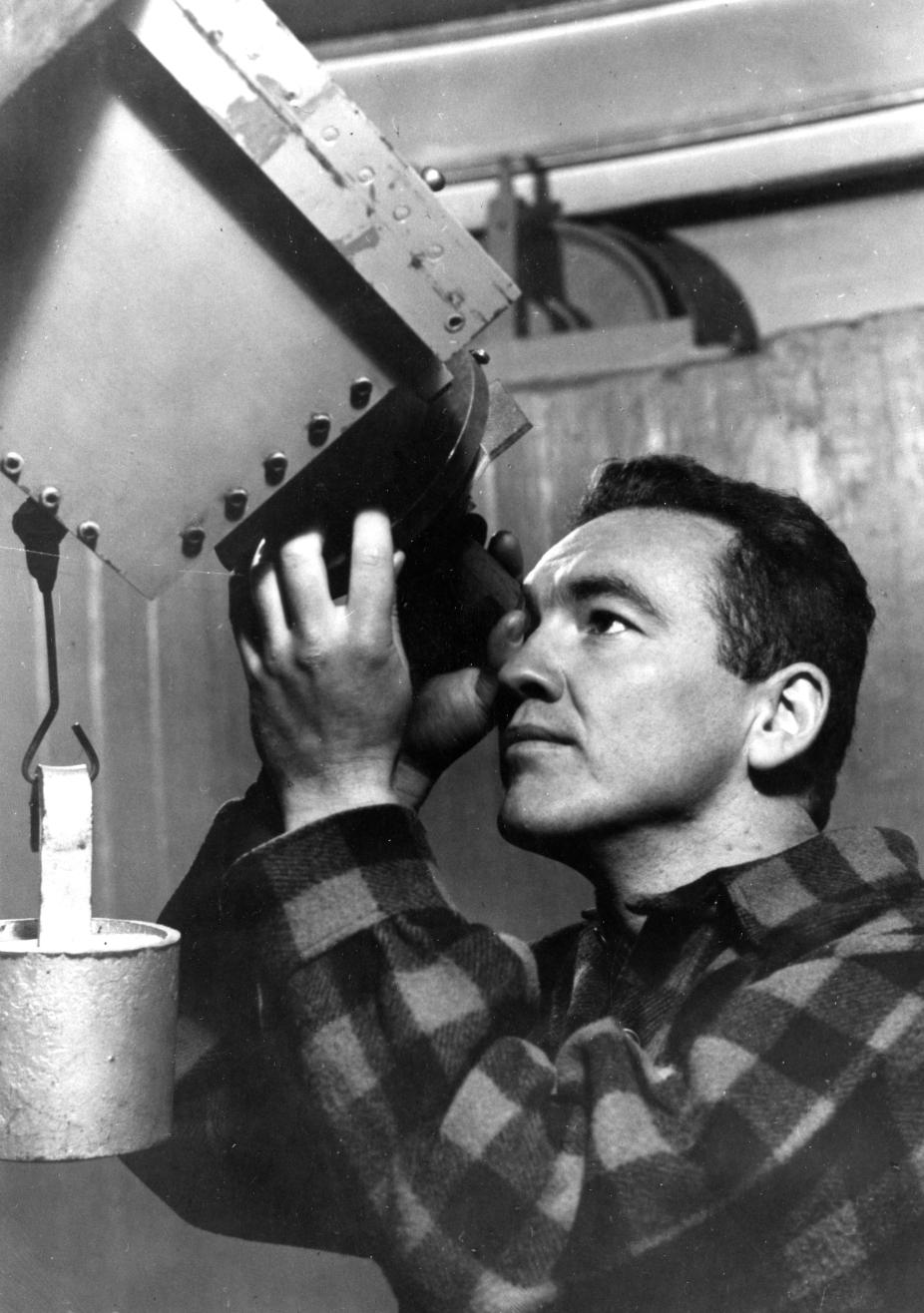 A trailblazer, Walter Orr Roberts set up the High Altitude Observatory in 1940 on the Continental Divide at Climax, Colorado, which evolved from a one-man operation affiliated with the Harvard College Observatory to a research division of NCAR. While there he laid the foundations of his scientific reputation, making original contributions about the behavior of the sun by photographing its prominences and corona through artificial eclipses of the sun by means of a newly invented solar telescope called the coronagraph, of which he completed the Western Hemisphere's first example.
In 1960, the National Science Foundation asked Roberts to be the director of the newly formed NCAR, which he headed until 1968. He simultaneously held the presidency of UCAR from its inception in 1960 until 1973. Roberts, a visionary, was influential in establishing Boulder's space and rocket science communities that later spawned the University of Colorado's Joint Institute for Laboratory Astrophysics and Ball Brothers Research Corporation, now Ball Aerospace Systems Division.
When he retired from administrative duties, Roberts devoted more time to scientific endeavors on a larger scale in his role as a teacher/adviser to students and colleagues as well as leaders of government, business and industry around the world. He was instrumental in fostering the first greenhouse "glasnost" teleconference between the Soviet Union and the United States; the 1988 computer-mediated teleconference linked 12 scientists from each country in an ongoing dialogue about climate change and its potential impacts, political, social and economic as well as geophysical. From 1974 to 1981, Roberts directed the Program on Food, Climate and the World's Future of the Aspen Institute for Humanistic Studies and was a senior fellow and trustee emeritus of that organization.
Related Content
Oral history interview with Walter Orr Roberts, 1966.
Topics include: Early history of HAO. Interviewed by Ed Wolff. 1 sound cassette (ca. 1 hrs.) : analog, mono + transcript (27 pgs.). Tapes #1-4; two physical versions (one master, one copy). Forms part of American Meteorological Society - Tape Recorded Interview Project, 1983-2009. [.pdf transcript]
Oral history interview with Walter Orr Roberts, 1983.
Interviewed by David DeVorkin. Access restrictions; AIP approval required to examine interview; written permission required to quote, cite, or reproduce any portion of the material. Forms part of American Meteorological Society - Tape Recorded Interview Project, 1983-2009. [webpage]