Ice Crystal Research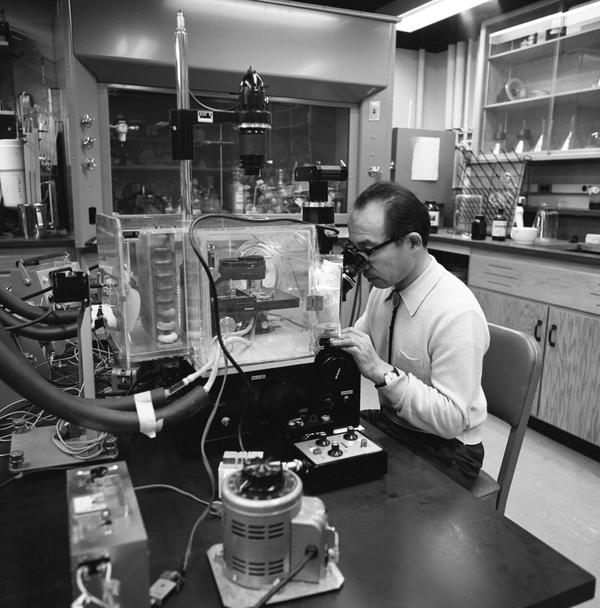 Teisaku Kobayashi, who contributed to Ice in the Atmosphere, was a visiting scientist from the Japanese Institute of Low Temperature Science at Hokkaido University from 1971-1972. Kobayashi studied ice crystal formation in an environment similar to what would be found in seeded clouds. Cloud seeding, a practice designed to modify weather in order to prevent damaging hail or encourage rain in drought, was one of the motivations for learning more about atmospheric ice crystal formation.
Annual Report NCAR Research and Facilities Programs 1971 (read more about Teisaku Kobayashi's research on page 84)
Ice Crystal Studies in Atmospheric Research
NCAR Quarterly Article

(2.7 MB)

Description

"Ice crystal studies in atmospheric research" (NCAR Quarterly, 1966) gives a brief history of the origins of ice crystal research and provides a close look at Nancy Knight and Charles Knight's ice crystal research at NCAR in 1966.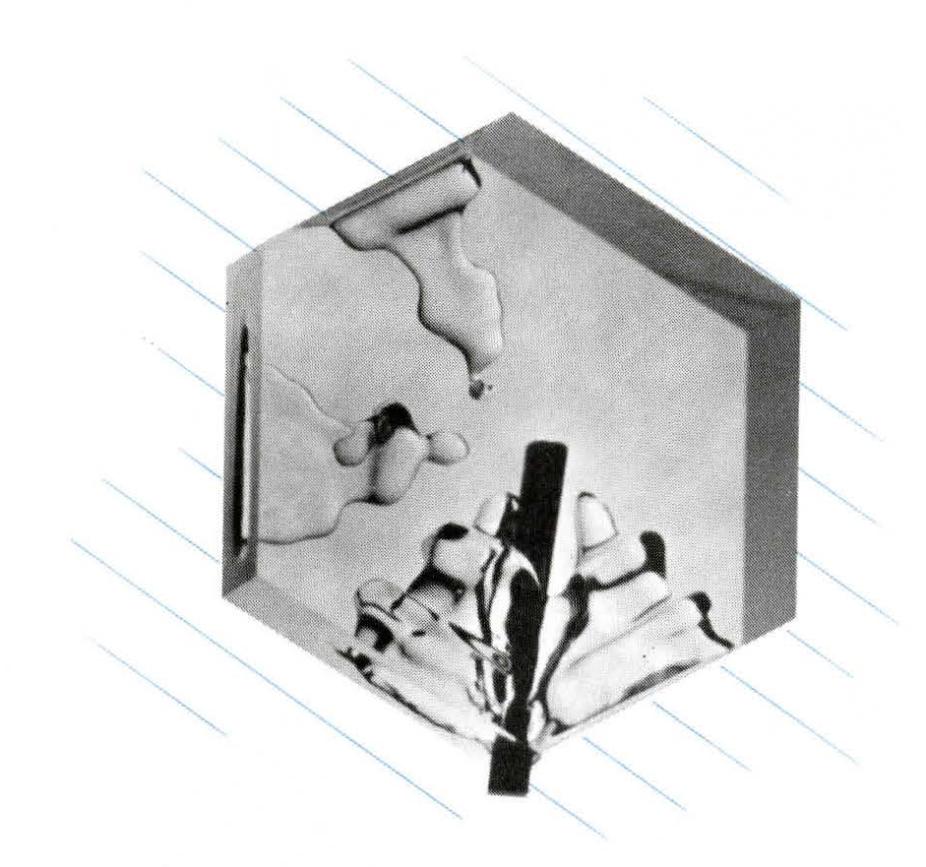 "The fundamental processes of the atmosphere have much to do with transformations of water among its three phases of vapor, liquid, and ice. To investigate details of these transformations, the atmospheric sciences must call on the methods of experimental physics. One aspect of such research, being conducted at NCAR by Charles and Nancy Knight, is a study of the primary processes which determine the formation of ice crystals." - Ice Crystal Studies in Atmospheric Research

The image on the right is a negative ice crystal produced by Charles and Nancy Knight using a hypodermic needle method. Read more in the linked article.
Ice Research Gallery